YOUR MONEY IS GOING TO:

Muscular Dystrophy South Australia is a not-for-profit organisation dedicated to providing essential support and services to children and adults living with a neuromuscular condition. 
Our aim is to achieve greater advocacy and awareness for those impacted by muscular dystrophy, to support research for a cure and raise funds for client services.
Learn more about Muscular Dystrophy South Australia at www.mdasa.org.au.
You are secure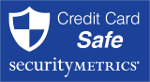 We Accept


Processing Payment. Please wait...